Representing Businesses and Individuals in
Banking Matters
Banking law in New Jersey can involve a wide variety of issues, including commercial or residential mortgage lending, negotiating refinancing terms, asset transfers, and commercial and consumer collections. When you need assistance, our New Jersey banking law attorneys are here to represent you.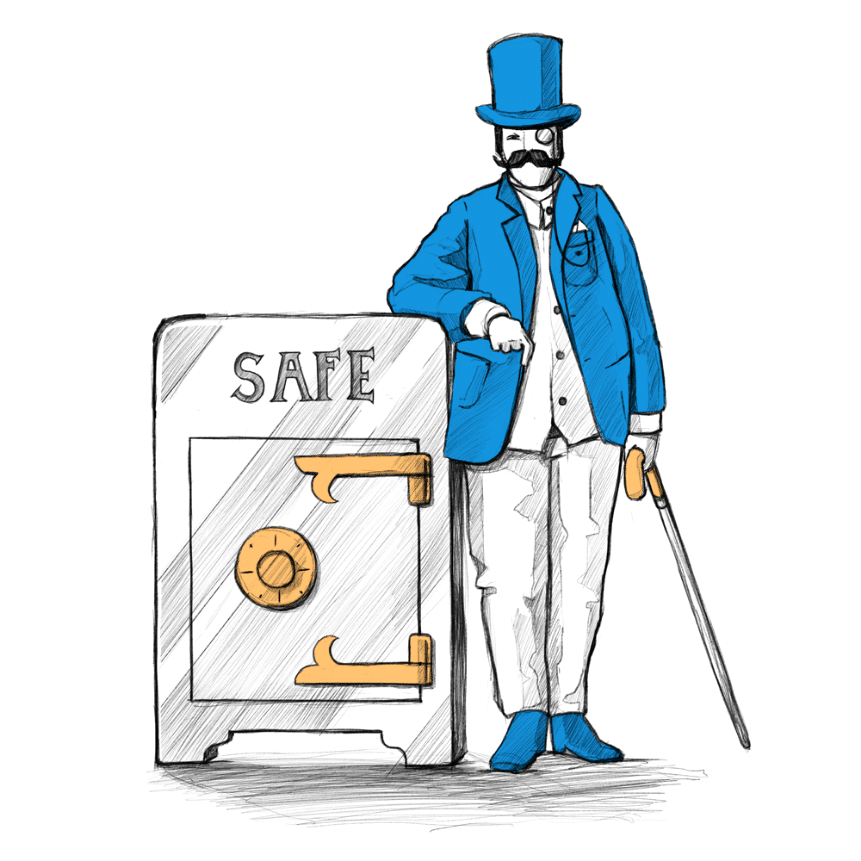 Reliable representation in a variety of banking law matters
At Snellings Law LLC, we represent clients in a wide variety of banking law matters. Our New Jersey banking law attorney can assist you with structuring and negotiating loan transactions, in addition to preparing the loan documentation and participating in loan closings, including real estate loan closings. We also provide services involving:
Negotiable instruments
Credit card collections
Commercial lending
Uniform Commercial Code (UCC) midnight deadline disputes
Forged or missing check endorsement cases
Recovery of dishonored checks
Consumer credit and mortgage lending
Lender liability defense
Lawsuits against defaulting borrowers and guarantors
Replevin actions
Electrical work
Fraudulent transfers of assets
We are proficient in representing lenders in the collections process. Whether you're dealing with forged checks or a defaulted commercial loan, we have the knowledge and experience to help. We also participate in the negotiation of loan restructuring and with the re-documentation of loans. Whatever banking dispute you are facing, our Parsippany, New Jersey banking law attorney is prepared to be your partner in achieving a positive outcome.
Bank products and services
We provide legal assistance drafting contractual documents necessary to their line of business. We are knowledgeable concerning consumer protection laws that govern products and services at both the state and federal level. This includes federal regulations such as:
Gramm-Leach-Bliley Act
S.A.F.E. Act
Electronic Funds Transfer Act
Check 21 Act
Truth in Savings Act
New Jersey Consumer Fraud Act.
We routinely assist banks with the development of their treasury management products and services. This includes positive pay agreements, ACH agreements, and remote deposit capture agreements. We advise banks on information sharing, joint marketing, and securities broker-dealer agreements.
Consumer lending assistance
Snellings Law LLC has also assisted clients with concerns regarding consumer lending regulations such as:
Truth in Lending Act
Fair Credit Reporting Act
CARD Act
Real Estate Settlement Procedures Act
Fair Debt Collection Practices Act
Home Mortgage Disclosure Act
Community Reinvestment Act
Fair Housing Act
Equal Credit Opportunity Act
We help banks understand how those laws are implemented and interpreted while insulating them from potential liability. We conduct due diligence reviews, examine privacy issues, handle consumer credit disclosures, and advise on a full range of other consumer compliance matters.
Furthermore, we represent banks in credit card lending, payment process, and draft agreements for point of sale transactions. We defend our clients against financial services claims.
Bank Secrecy Act and U.S. Patriot Act
For banks, understanding the provisions of these acts is a key component to understanding the current regulatory climate. In the wake of September 11th, the federal government has taken a more aggressive stance against money laundering and know-your-customer rules and regulations.
Banks in financial trouble
Banks that have been found to be in "troubled" condition can face a number of legal hurdles. We advise banks on how to rehabilitate their status including providing counsel on Capital Directives, Prompt Corrective Action Directives, Cease and Desist Orders, as well as Memoranda of Understanding.
We defend our clients from allegations of gross negligence and breach of fiduciary duty levied against them by the FDIC. In addition, we counsel boards of directors and financial institution managers when facing insolvency.
Commercial lending assistance
Snellings Law LLC represents lenders in numerous consumer and commercial transactions. This includes everything from term loans and refinancing to major development projects and asset-based financing. Our services include:
Commitment preparation and negotiation,
Preparation and negotiation of participation documents,
Verification of funding compliance requirements, and
Loan structuring.
Your banking law attorney is expected to advise you on environmental matters, land use approvals, and protect you from lender liability lawsuits. We work extensively with lenders handling matters related to commercial lending. We can handle any type of commercial loan transaction, including:
Asset-based financing,
Real estate financing,
Equipment financing,
Bridge loans, and
Senior/subordinated debt.
We can advise you at all stages of commercial lending transaction.
Providing assistance with regulatory matters
All lending institutions face issues of compliance with state and federal banking regulations. We provide a thorough understanding of what the regulators require, as well as ensure that management is advised of the proper policies and procedures in each unique situation. Regulatory changes can occur at a fast pace; it is therefore vital for banks to keep up with the evolving requirements. We also advise our clients on federal and New Jersey state laws and regulations impacting all areas of bank operations, including lending, deposit-taking and new activities or products. We counsel lending institutions on compliance issues that arise on a day-to-day basis and take a preventive approach to resolve disputes before they result in litigation.
Obtain dependable advice from a New Jersey financial attorney
The legal team at Snellings Law LLC has the experience, intelligence and proficiency to deal with everything from the most simple to complex banking law matters. Contact us to schedule your initial consultation with a New Jersey Banking Law Attorney. Our office provides parking in addition to accessibility to public transportation and weekend or evening appointments by request.
Contact Us
Have a question? Get in touch with us. We would be glad to hear from you.
By submitting this form, you understand and agree that we have not agreed to represent you in any matter and that no attorney-client relationship has been formed.