Representing Businesses in a Wide Variety of
Commercial Litigation Matters
At Snellings Law LLC, we know that running a business is an extremely complex endeavor and that a wide variety of disputes can arise in the course of doing business. Our aggressive commercial litigation lawyers will provide you with fervent representation throughout any commercial litigation matter.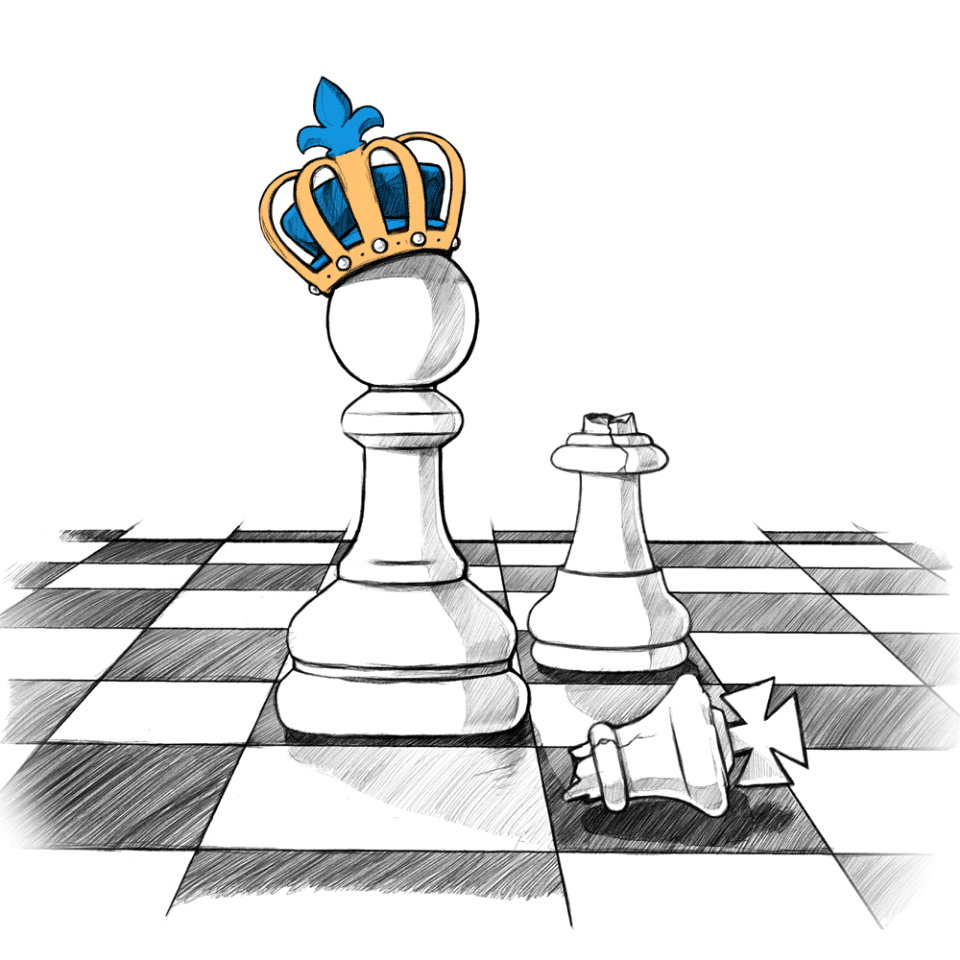 Comprehensive commercial litigation services
At Snellings Law LLC, we represent businesses and individuals throughout New Jersey in a wide range of commercial disputes. We focus on the cost-effective strategies most likely to resolve matters in your favor before trial, or to reduce the number of issues at trial. Our law firm offers clients high-quality representation in such areas as:
Breach of contract
Breach of contract disputes come in two different forms: material and immaterial. A material breach is one in which the contract is irrevocably broken and past the point of repair. By comparison, immaterial breaches are those that can be remedied without destroying the original agreement.
Our commercial litigation attorneys can help you enforce the terms of the contract or recover funds lost due to the breach. This can result in compensatory and punitive damages to the non-breaching party. Additionally, you can compel the performance of something that was guaranteed under the contract or sue to void the original agreement.
A breach of contract claim can arise in every industry and market. We handle all types of contract disputes, including those arising under the New Jersey Uniform Commercial Code. We also handle disputes over commercial leases, franchise agreements, employment contracts and sales agreements.
Real estate contract disputes
Real estate disputes cover a wide variety of problems that arise between competing interests. While landlord/tenant disputes are the most common (including disputes arising between lessors and lessees), contractor disputes are also common. This is especially true for commercial landlords who lease out a space to professional offices.
We handle claims related to:
Adverse possession,
Boundary disputes/encroachments,
Breach of purchase contract,
Construction liens,
Equitable mortgages,
Predatory lending,
Foreclosures,
Tax foreclosures,
Judgment liens,
Partition disputes between co-owners,
Contractor disputes,
Failure to disclose defects,
Mortgage reformation,
Repossession of commercial chattel, and
Title disputes.
Whether your issue involves real estate purchases, sale contracts, commercial leases or other real estate disputes, we have the experience needed to assist you in your real estate litigation matter.
Consumer fraud litigation
New Jersey's Consumer Fraud Act offers some of the strongest protection for consumers of any similar legislation in the country. It protects consumers from deceptive advertising, false or deceptive business practices. Originally, it was left to the Attorney General to file lawsuits under the New Jersey Consumer Fraud Act, but later its power was extended to allow private citizens and companies to do the same. As part of the legislation that allowed private entities to sue under the legislation, the State of New Jersey allowed consumers to recover "treble" damages (or triple the amount of the fraud) as a way to deter such behavior in the market.
We represent both businesses and individuals who have been injured by fraudulent business practices. Fraudulent business practices include:
Unconscionable commercial practices,
Deceptive or fraudulent business practices,
False pretense, promise, or gross misrepresentation, and
Knowing concealment or omission or any material fact that would otherwise change the outcome of a business agreement.
The New Jersey Consumer Fraud Protection Act (NJCFA) offers New Jersey consumers (including businesses) a full range of protection against real estate transactions, automotive transactions, commercial property transactions, construction contracts, and more.
Our legal team has extensive experience handling both consumer fraud and consumer protection issues, including disputes arising under the New Jersey Consumer Fraud Act.
Banking disputes
Banking disputes can involve a broad range of matters. This includes collections, check fraud, forged checks and payment for dishonored checks. Snellings Law has represented parties in consumer credit and mortgage lending, lenders in liability lawsuits, lenders in borrower default actions, and credit card companies. Additionally, we have handled cases involving UCC midnight deadline disputes, replevin actions, and fraudulent transfers to escape liability.
Snellings Law has over a decade of experience representing lenders both here in New Jersey and across the country. We provide guidance, manage collections, and move quickly to ensure the timely repayment of loans offered in good faith. We represent both small and large banks and credit unions and can advise on regulatory compliance when offering loans. In addition, we can advise bank managers and other staff and ensure that everyone involved understands the state-specific and federal regulations that govern each unique transaction. We believe that by taking a preventative approach to regulatory compliance we help save these institutions hundreds of thousands of dollars each year.
Construction Liens
Snellings Law represents all interested parties in construction lien disputes. This includes property owners, contractors, and building suppliers as both plaintiff's attorneys and civil defense attorneys. These liens can be used as a collections tool to recover money owed to one party. However, they are also used as a tool to cloud the title of a particular property. This can have severe consequences to the primary owner.
In cases where the lien has been fraudulently attached to the property, our attorneys can have the lien removed and sue for compensatory and punitive damages. Additionally, if you are a worker, supplier, or contractor, we can ensure that you are paid for your work according to the contract.
In cases where the individual for whom you are working fails to pay you in a timely manner. We can help your business place a construction lien on the property that you helped build. We represent the following:
Construction companies,
Building designers,
Excavation crew,
Landscaping crew,
Repair and renovation companies,
Plumbers,
Roofers,
Masons,
Electricians,
HVAC workers,
Etc.
We handle all construction lien matters involving property owners, contractors and subcontractors. Whether you are disputing a mechanic's lien or you need to file a lawsuit to receive payment, we can help.
Whether you are a small business, large corporation, developer, commercial real estate owner, shareholder or an individual businessman, our goal is to effectively and efficiently represent you. By focusing on your goals, we tailor our services to your needs and ensure that you receive personal attention, professional representation and top value from our legal services.
When your business is facing litigation, contact an experienced attorney for help
Snellings Law LLC is fully equipped to assist you with your commercial litigation matter. We are trial-tested; moreover, our experience greatly can benefit you. Our Parsippany, New Jersey, office has available parking and access to public transportation. Contact us to schedule your initial consultation with a New Jersey commercial litigation lawyer. We provide flexible hours as needed.
Contact Us
Have a question? Get in touch with us. We would be glad to hear from you.
By submitting this form, you understand and agree that we have not agreed to represent you in any matter and that no attorney-client relationship has been formed.